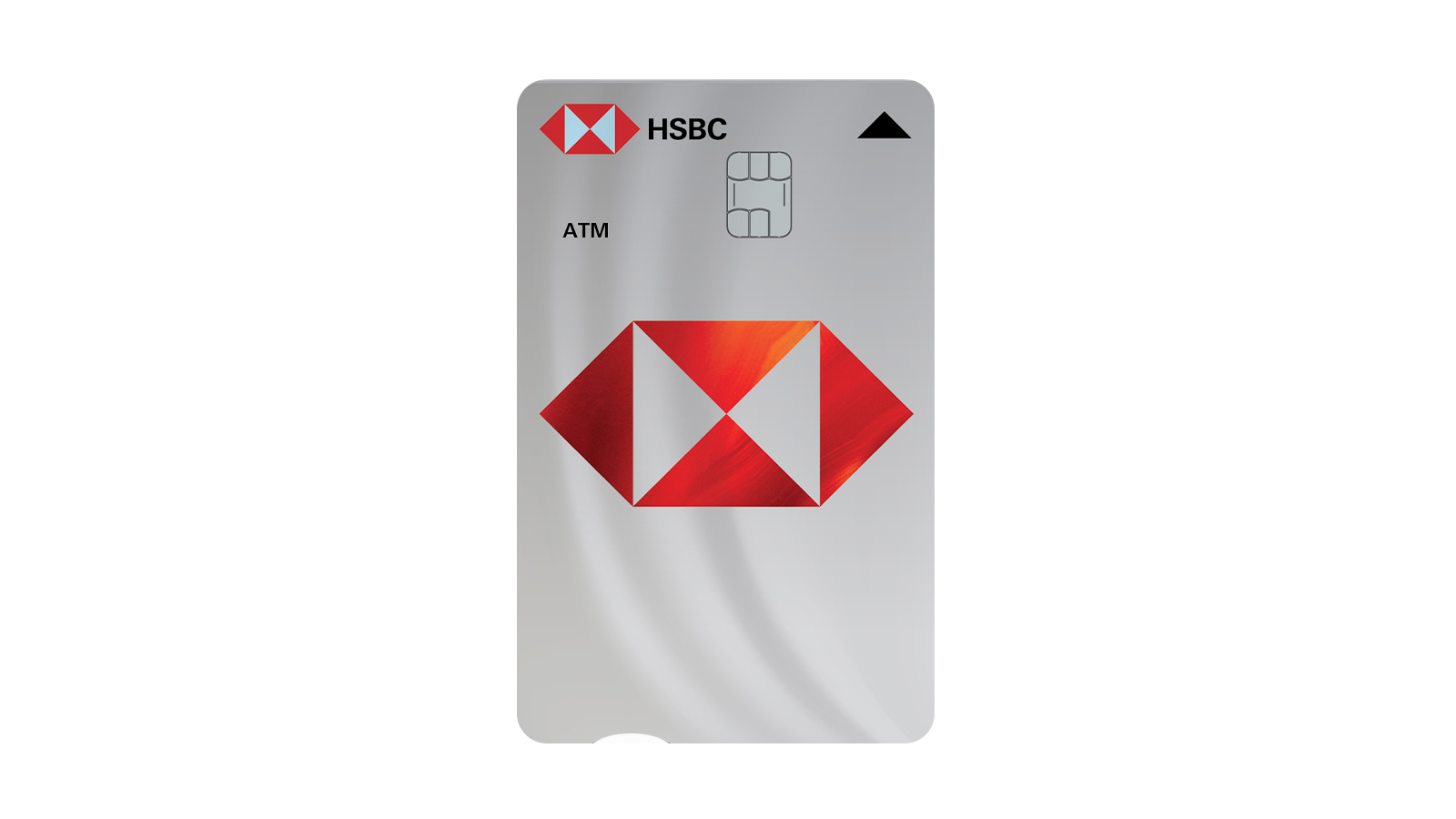 HSBC ATM Card
Access to your money 24/7 from over 1,000,000 ATMs in Mauritius and abroad from your local Current and Savings account.
Your new HSBC ATM Card is:

Now made from 85% recycled plastic.

Equipped with a Chip for safer in-person transactions.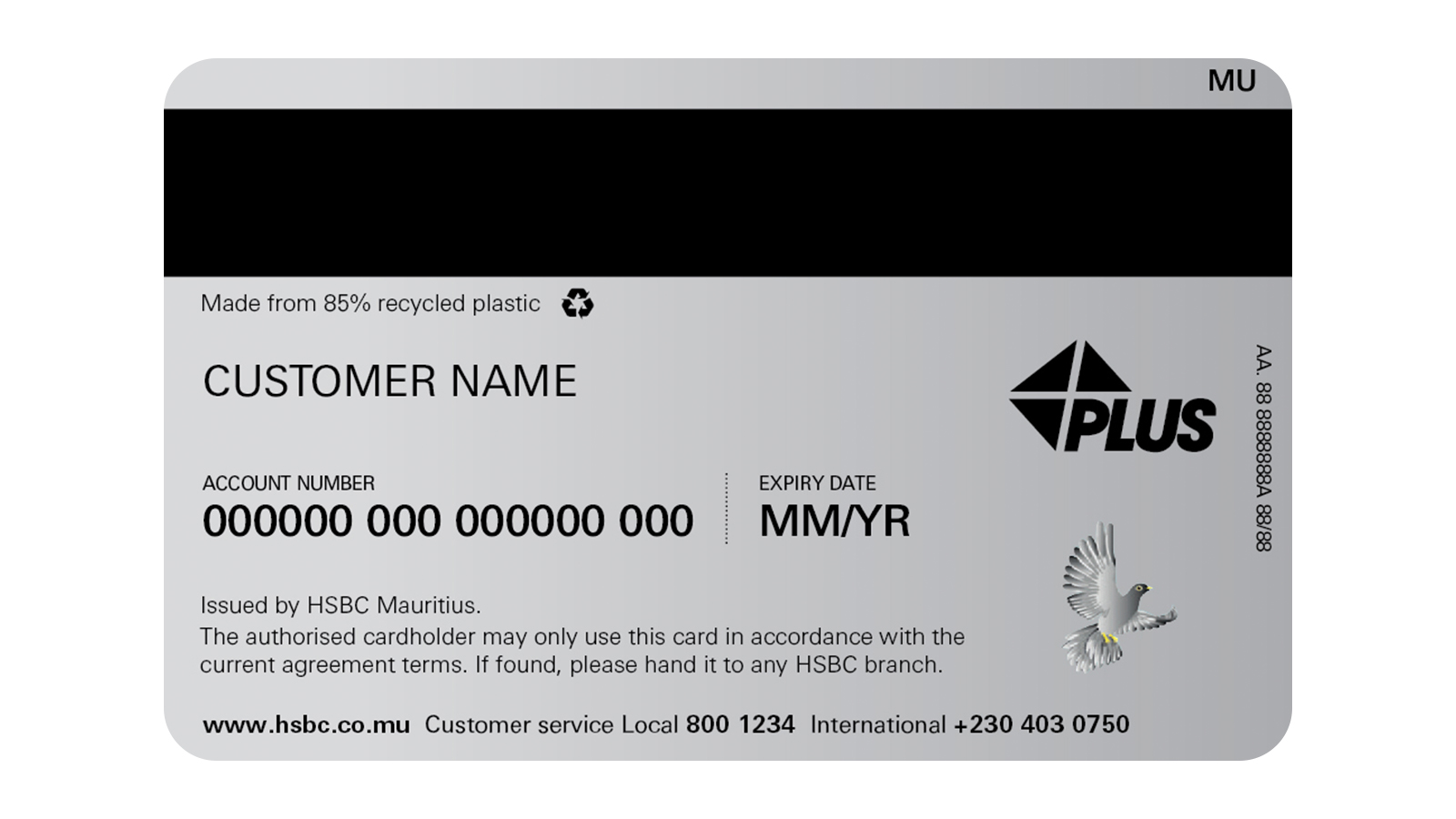 Note:
All details including the account name, number and card expiry date is located at the back of the new ATM Card.

Your main account number is the last 12 digits under the ACCOUNT NUMBER heading.
The card expiry date is set to 5 years after its issue date.

Withdraw cash daily up to Rs. 30,000 (or equivalent in foreign currency) from any HSBC ATMs or ATMs displaying PLUS sign

Applicable for ATMs in Mauritius and overseas.
Fees may apply.

This is subject to bank's ATM setting to dispense notes.

Access to and retrieve cash from any three HSBC accounts

Your Savings account, Current account and Foreign Currency accounts may be linked to your ATM card.

Transfer funds between local HSBC accounts - to your own accounts or to other HSBC accounts.

Check your account balance and last 5 transactions on linked HSBC accounts anytime.
Change your PIN to any six-digit number of your choice.

Use different PINs for Internet Banking and ATM card. For your

security, memorise your PIN and change it regularly.

Order a copy of your bank statement or a new cheque book.
Activate your HSBC ATM Card by
Maintaining a savings account or a current account with HSBC.